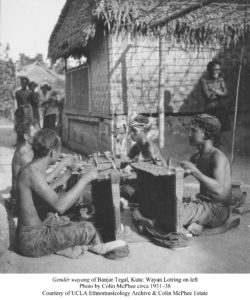 The Bali 1928 five-volume CD/DVD sets comprising all extant 111 tracks of the Odeon-Beka 78 rpm discs have been published by the IT institute STIKOM in Denpasar, Bali as CD/DVD sets and as cassettes (see www.Bali1928.net), which can be purchased in Indonesia by contacting info@bali1928.net.
Arbiter of Cultural Traditions in New York has published the five enhanced CDs and Anthology for international distribution, which can be ordered from:
iTunes (see links below):
Bali 1928 vol. I – Gamelan Gong Kebyar:
Music from Belaluan, Pangkung & Busungbiu
Bali 1928 vol. II : Tembang Kuna • Songs from an Earlier Time:
Tembang • Kidung • Kakawin from Geria Pidada, Klungkung, Geria Budha, Kaliungu, Banjar Abian Timbul, Geria Tampakgangsul & Penarukan, Singaraja
Bali 1928 vol. III – Lotring and the Sources of Gamelan Tradition:
Semar Pagulingan, Palégongan, Gendér Wayang, Gambang & Gandrung (Pajogédan) from Titih, Kuta, Pagan, Pura Kawitan Kelaci Tanjung Bungkak & Ketapian Kelod
Bali 1928 vol. IV – Music for Temple Festivals and Death Rituals:
Gamelan Gong Kebyar with Kakawin & Palawakia, Gambuh, & Angklung from Belaluan, Sésétan, Sidan & Pemogan
Bali 1928 vol. V – Vocal Music in Dance Dramas:
Jangér, Arja, Topéng and Cepung from Kedaton, Abian Timbul, Sésétan, Belaluan, Kaliungu & Lombok
Bali 1928 Anthology: The First Recordings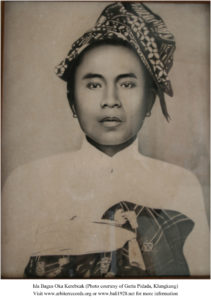 All CDs include PDFs (either in English or Indonesian) of Herbst's extensive notes with translations from the Kawi, Balinese and Sasak languages, and over 100 archival photographs (by Colin McPhee, Walter Spies, Arthur Fleischmann, Jack Mershon, Oetker, and others) of dancers and musicians in the 1930s.  Free downloads of the written and visual materials are also available on this website (see "Writings" and  "Photos").